Jaipur, the Pink city & the capital of Rajasthan, is one of top 5 romantic cities in India, other being Udaipur, which is also in Rajasthan. In this post, we have shared some practical details on how one can plan a trip to Jaipur (Solo, couple or family) and get the best out Jaipur.
How to reach Jaipur?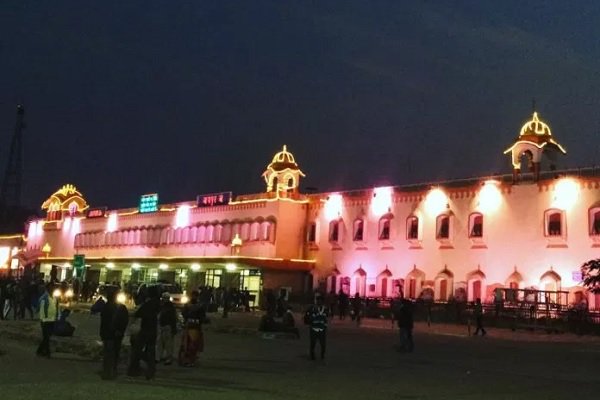 IMAGE 1: Jaipur junction station
Jaipur has two railway stations (Gandhinagar & Jaipur Junction) which is connected with all major tier 1 cities like Delhi, Mumbai, Bangalore, Kolkata etc. So trains are the cheapest option to arrive in Jaipur, but the fastest way is to catch a flight. Plus, if from your city, there isn't a direct flight for Jaipur, then you can follow the below steps:
Arrive at Delhi Airport
Catch a AC Volvo Rajasthan tourism bus from ISBT, that cost rs 900 per person
Catch the morning Shatabdi train from Delhi to Jaipur or evening Double decker train (available daily)
And you can always get a Delhi to Jaipur one way taxi, that cost Rs 2500
2. Where to stay in Jaipur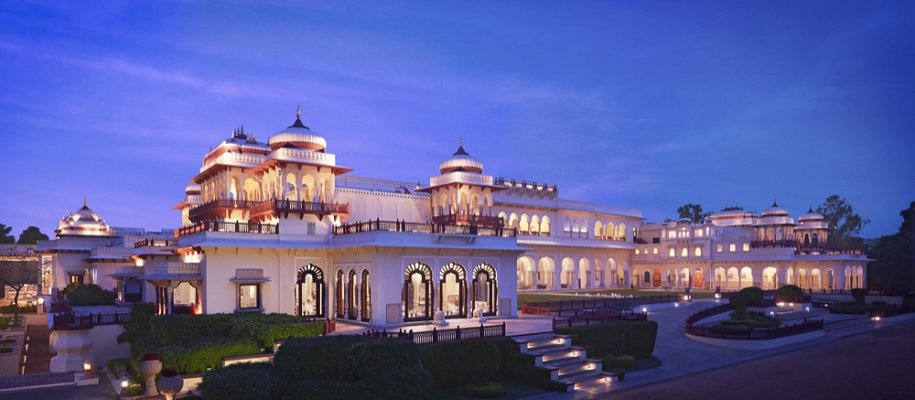 IMAGE 2: TAJ RAMBAGH PALACE
Jaipur has no shortage of accommodation option and if you are short on budget, then checkout sites like Airbnb, Booking.com to book a hostel (cost arond Rs 400-500 per bed). For travellers like me, who look for mid-budget hotels that also offer complimentary breakfast, check hotels like Hotel paradise, Hotel Regenta central, and Hotel milestone 251.
And for luxury travellers, check out hotels like Taj Rambagh Palace, Samode Haveli, Raj Palace etc. These luxury hotels were once the residence of Jaipur king and court members and today, they are some of the finnest luxury hotels in whole India.
3. Planning a sightseeing tour of Jaipur
IMAGE 3: Hawa Mahal
There is so much to explore in Jaipur, and thus we always suggest to plan a tour itinerary in advance and to help the readers (you guys) we have divided the tourist sites of Jaipur in 3 categories, along with time minimum required to explore each three localities of Jaipur
A. Pink City part of Jaipur
Here you must visit City Palace of Jaipur, along with Hawa Mahal, Jantar Mantar and also explore the famous pink city parkets of Jaipur like Bapu bazar, Johri bazar etc. All these attractions (City Palace, Hawa Mahal & Jantar Mantar) are in one complex and connected with each other. Minimum time to explore the above sites: 6 hours
B. Amer
Amer, which is the eastern part of Jaipur, was once a seperate city & a kingdon that later emerged with Jaipur (in 17th century). Here some of the must visit sites are Amber Fort (very famous as many hollywood, tollywood & bollywood movies, been filmed here), Panna Meena ka Kund (a stepwell), Jal Malal (a palace ruins, in the middle of a lake), Jaigarh/ Nahargarh Fort, Galta Monkey temple and the two gardens of Kanak vrindavan & Sisodia Rani Bagh. One need a minimum of 8 hours to one full day to explore Amer.
C. New Jaipur city attractions
Jaipur is a mordern day city and it also has a few popular tourist attractions like Birla Temple, Albert Museum Hall, Rajasthan patrika gate & Chokhi Dhani. You can plan a evening tour from 4 pm till 11 pm to visit these sites.
4. Excursion from Jaipur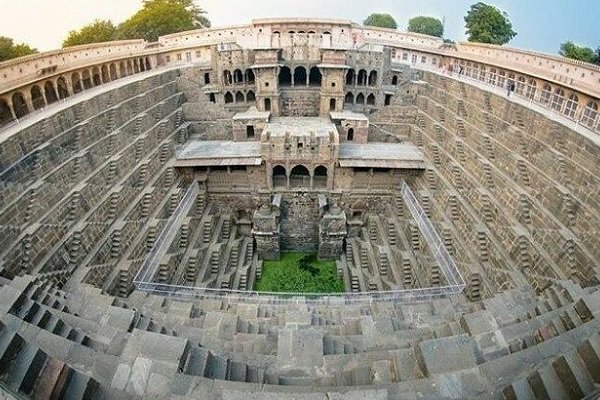 IMAGE 4: Chand Baori Stepwell, Dausa
When you are in Jaipur, you can plan a same day tour to some amazing places like:
Ajmer/ Pushkar to seek belssings of Ajmer Sharif Dargah & Brahma temple, Pushkar. Ajmer/ Pushkar is 130 km west from Jaipur and you can plan a one day return tour.
Agra: Agra is 240 km east from Jaipur, and if you leave Agra from Jaipur (early morning like 5 am) then you will reach at Taj Mahal by 10 am, later visit Agra Fort, Fatehur Sikri till 4 pm, and also stop at Chand Baori Stepwell, which is on route on Agra-Jaipur highway.
Ranthambore: The most popular tiger reserve of India is just 175 km south west from Jaipur, and you can plan a 4 hour tiger safari, evening tour by leaving for Ranthambore by 8 am from Jaipur, reach by 2 pm, enjoy the 4 hour safari tour (fixed timing 2:30 pm to 6:30 pm) and be back to Jaipur by 10 pm.
And thats it from my side and its your turn to expplore Jaipur now. And to assist you a but more, I would suggest you to check Rajpoutana Cabs, Jaipur sightseeing taxi tour at this link.
The best time to visit Jaipur is from September to March, as weather is quite good in whole Rajasthan, and if you have a week long time then you can also plan a mini-Rajasthan tour where you will explore Jaipur, Jodhpur and Jaisalmer.
Article Source :
http://www.veethi.com/articles/how-to-plan-a-trip-to-jaipur-in-2019-article-4203.htm